We're hiring! @RutgersGlobal is seeking a new Peace Corps Strategic Ca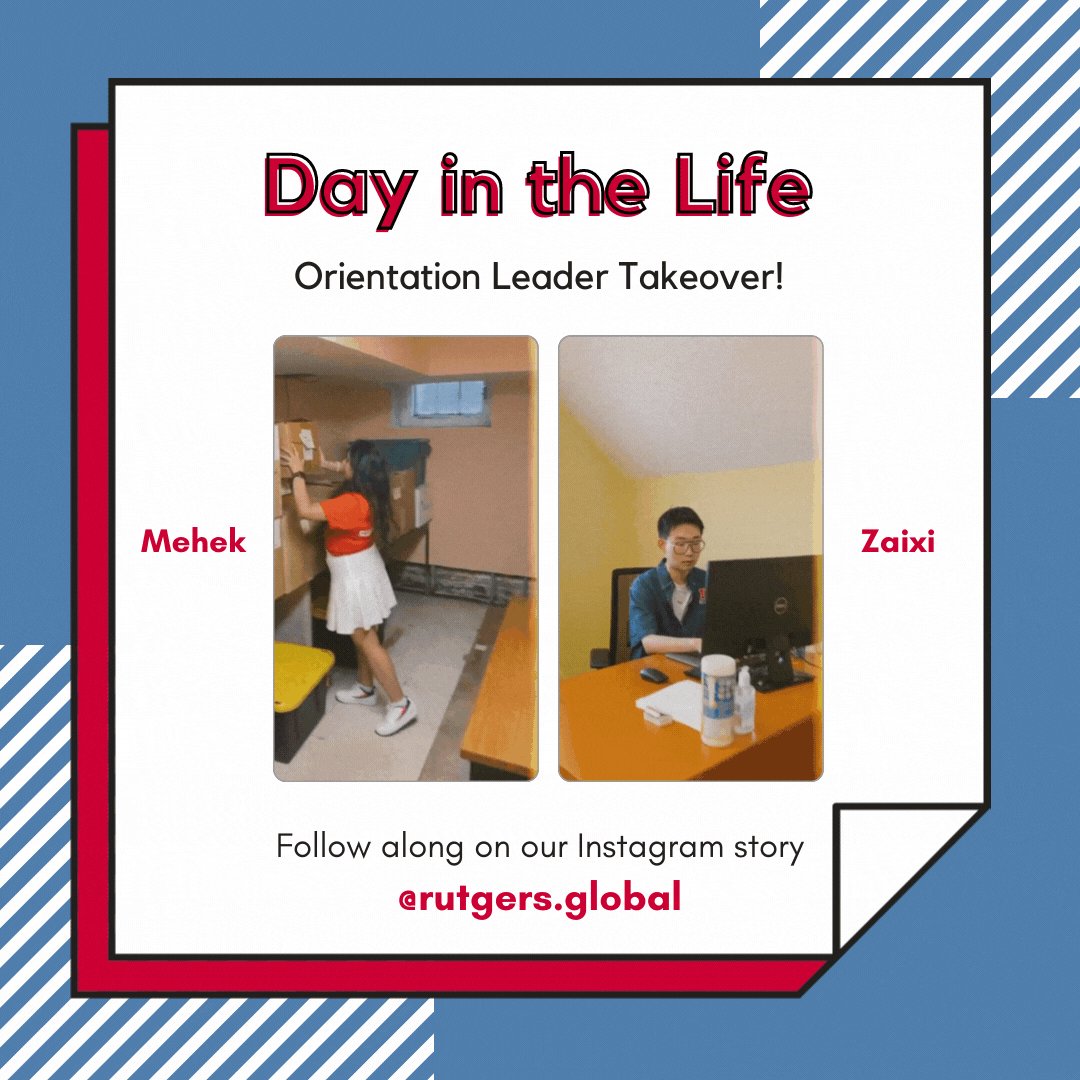 Meet Mehek and Zaixi, current international students & our amazing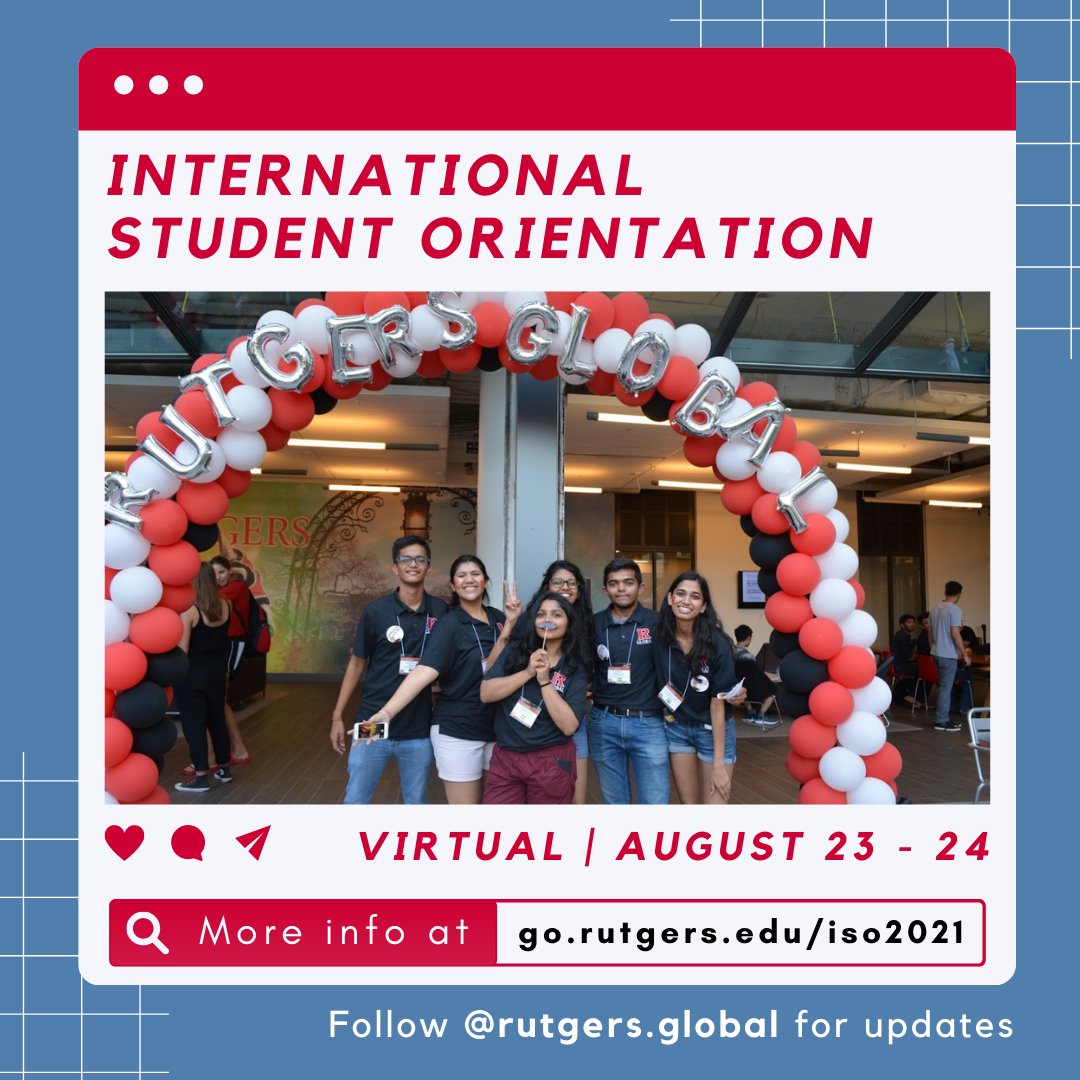 Useful Links
International administrators recall postgraduate service
NEW BRUNSWICK – On the second floor of an office at the corner of College Ave, Kim Pernice sends an email to an Indonesian alum regarding an agreement between Rutgers and the Hatta-Sjahrir College of Marine Sciences and Fisheries that could lead to a historic UNESCO World Heritage Site designation for the Banda Islands. In the next moment, Pernice is putting the final touches on a universitywide tour designed for a visiting delegation from Kenya.
Pernice, a senior program coordinator at the Centers for Global Advancement and International Affairs (GAIA Centers), ensures the facilitation of Rutgers' more than 350 international education and research partnerships—the building blocks of student and faculty exchange programs, collaborative research projects, and study abroad and service-learning abroad opportunities. On campus, she is the arbiter of comprehensive institutional tours for existing and prospective international partners.
In summer 2016, she took on the role of supervisor of Rutgers' first on-campus Peace Corps recruitment office—the only such office in the region—and with good reason: Pernice served in the Peace Corps from 1998 to 2001. She was a water and sanitation volunteer in Zambia , but rising conflicts in neighboring Angola at the time forced the Peace Corps to relocate volunteers.
"After that, I spent about 8 weeks in training again…learned a brand new language… to take on an environmental conservation project in the eastern part of the country," she said.
In eastern Zambia, her job responsibilities included providing technical assistance and financial management training to communities generating revenue from safari touring agencies operating on their lands—not at all different from the responsibilities of many Rutgers program coordinators.
"When I came to work at Rutgers, I learned that Rutgers and the Peace Corps have a 55-year history that started when the university was selected to serve as the training site for the original cohort of Peace Corps Volunteers headed to the Republic of Colombia," she said. "My Peace Corps experience also relates to my current job as an international education administrator because I work with people from all over the world on a daily basis."
As manager of the recruitment office, Pernice brought in returned Peace Corps Volunteer, Jon Breen, who served in Albania from March 2014 to May 2016, to design and implement activities exclusively for Rutgers students, faculty, and staff to learn about Peace Corps opportunities and why they're so unique.
"Unlike other volunteer services, with Peace Corps you get the opportunity to fully immerse yourself in the culture. And there are so many opportunities—you could live in a rural village, or in a highly urbanized area—we'll help you find the right fit for you," said Breen. "Either way, you'll have meaningful interactions and more thoughtful intervention when providing assistance to the community."
Since taking the post in August 2016, Breen has hosted a variety of events, including a Peace Corps global storytelling session and a Peace Corps information booth at larger-scale events like the Cultural Centers Block Party. It's also important, he says, for students to understand that Rutgers offers other international experiences that help prepare potential Peace Corp recruits for a 27-month service.
"Students interested in the Peace Corps should strongly consider a study abroad or service-learning program," Breen said. "This helps not only to build up their candidacy, but to get a taste of what daily life in the Peace Corps will be like—the cultural immersion, hearing a new language, getting acclimated to the local environment, et cetera. There are 180 or more programs in Rutgers' study abroad catalog, and students can browse those opportunities at global.rutgers.edu."
Rutgers alum are also actively involved with the Peace Corps beyond campus borders. Both Pernice and Breen have worked closely with Rutgers alum Daniel Turkel, a regional Peace Corps recruiter stationed in Jersey City, New Jersey.
Turkel, a volunteer who served at a youth clinic in Albania, says that much of the job of a recruiter is dispelling myths and matching prospective Peace Corp Volunteers with the right opportunities.
"I often tell people the bottom line is we are looking for individuals with skillsets that are in line with people overseas. Those skillsets are clearly outlined for every single volunteer program we have on our website so I encourage people to give that a good look," he said.
As for volunteers looking for programs just because of the location? Turkel says he doesn't discourage applicants from going to places like Fiji "just because they're beautiful."
"I would say look at the programs that are open in Fiji and really do research into whether or not your skill set and aspirations are in line with what we have open in Fiji."
People should expect that it's not just the satisfaction of helping others—there are times, Pernice admitted, when volunteers should be prepared to experience loneliness.
"At times, I missed having people of my own culture around me. During more difficult times, I would remind myself I was only there for a finite period of time and at some point, I would return to my family and friends," she advised. "I did expect that I would be challenged…and prospective volunteers should know that life in the Peace Corps is full of many more highs than lows."
Those "highs and lows" have afforded her fine-tuned "crosscultural communications skills," but perhaps the most important skill, according to Pernice, was her approach to her work.
"Most Peace Corps Volunteers learn to be more flexible and patient, and these qualities have proven to be useful in every single position I've held since that time," Pernice said.
Recent graduates like Allan Chung (SAS'16), who took home Chancellor Richard Edwards' Student Leadership Award in April 2016, understand the value of a global experience in work and in life. Chung will pursue a Peace Corps opportunity to flex his experience.
"I believe there are a lot of benefits of joining the Peace Corps. On the personal side, I get to travel abroad be able to immerse in a different culture and interact with people that aren't as privileged as we are, and give back to the global community," Chung said. "On the professional side, being able to apply … the experience and skill set you learned from your experience to your professional work, whether it be working on Wall Street or non-profits."
Unlike Pernice and Turkel, who learned about Peace Corps opportunities through relatives and friends, Chung learned about the Peace Corps through a direct interaction with a volunteer as a boy living in Cambodia.
"I was born in Long Beach, but I lived in Cambodia for about 10 years," he said. "The Peace Corps volunteer there informed me what the program was about and definitely inspired me to join… he was helping me to learn English and I was helping him to learn Kumai."
Chung says he's considering a January 2017 position in either the Ukraine or Thailand, despite questions about whether most volunteers depart right after graduation.
"The Peace Corps is appropriate for anyone," he said. "There are not only have recent graduates, but also individuals who are in their eighties."
Turkel agrees.
"I really never try to discourage anyone. If anyone ever comes up to me with an interest in the Peace Corps I really give them as much advice as I can," he said.
Still, Rutgers has a way to go to catch up to its peer institutions.
"Compared to institutions of similar size, Rutgers produces fewer eventual volunteers. Rutgers has tremendous potential to produce more students who will eventually become amazing Peace Corps volunteers," Pernice said. "With the size and diversity of the institution, Rutgers has a lot to offer the world in terms of preparing a diverse and culturally-sensitive pool of potential volunteers."