Study Abroad
Study abroad is not just for some students—it's for all students, no matter your background, your major, your hobbies, or your preferences. Rutgers offers 180 study abroad and service-learning abroad programs for students in every world region.
You'll discover that each country, each city, and each university has its own special character—and where you study abroad will ultimately become a place where you'll make lifelong friends and lasting memories. The professional benefits are far-reaching: listing study abroad on your resume will attract potential employers and give you an edge over your competition. So, explore the resources below and find a program that will change your life.
Applications for summer, fall, and academic year programs are due on March 1. Applications for winter and spring programs are due on October 1.
Advising
If you aren't sure which program you would like to apply to, or if you would like to get a head start on planning for your abroad experience, the first thing you should do is visit us for advising!
We hold online drop-in hours for general inquiries:
Monday, Tuesday, and Thursday  |  1:00 p.m. to 4:00 p.m.
Wednesday | 11:00 a.m. to 2:00 p.m.
Attend online advising or other events >
Have you already decided on a program? Did you know that you can make an appointment to get answers to your specific study abroad program questions? Call Rutgers Global–Study Abroad at 848-932-7787 to schedule a 30-minute one-on-one advising appointment with one our study abroad advisers. 
Still have questions? Send us an email at ru_abroad@global.rutgers.edu. 
Want to hear the student perspective? Contact a Global Ambassador here.
Course Equivalency Database
The Rutgers Global–Study Abroad Course Equivalency Database is a searchable index of study abroad courses that have been reviewed and approved by Rutgers faculty for equivalent credit at Rutgers. Please use the database as a reference when you are seeking advisement with your school or department advisor, especially in regards to prerequisites and eligibility requirements.
Earn Credits. Make Memories. Gain an Edge. Study Abroad.
View Scholarships
Learn More
Academic Planning
How to plan for study abroad academics
+
No matter what you're studying at Rutgers, chances are we have a program that offers courses that count toward your major.  In all cases, study abroad courses earn credits toward the graduation requirement total and the grades received will also factor into the cumulative GPA.
Step 1: Get course approval from your school or department
All courses count toward your graduation total, but you are responsible for ensuring that a course taken abroad fulfills a major/minor/general education requirement. If so, your advisers will note in Degree Navigator that a course you took while abroad fulfills a requirement. We will provide access to the course equivalency form once we have approved your study abroad application; this form needs to be signed by a department head for major/minor course requirements and by a dean for general education requirements. 
 
Step 2: Register for study abroad
Once you've been accepted and have determined your course track, you don't need to register for the study abroad courses. We will register you for the study abroad program, which will appear as a placeholder course that reads Rutgers Study Abroad in (country), ( ) credits. Once we register you for study abroad, all other courses you may have been registered for on campus will be deleted. It is your responsibility to monitor your registrations. 
 
Step 3: Register for your return to Rutgers 
You will receive an email while abroad reminding you of registration dates for Rutgers classes. You can register courses for your return through webreg.rutgers.edu.
 
Step 4: Get your grades
Though Rutgers grades usually post immediately, it is not always the case with foreign institutions. Please allow up to eight weeks after the study abroad program end date to receive your grades and transcripts. We will alert you when your transcript is ready. 
Real World Experiences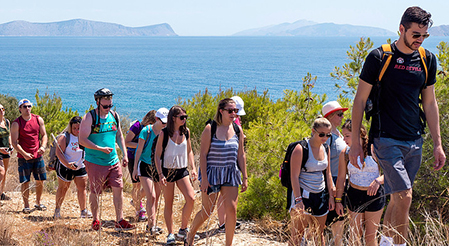 Rutgers students study abroad all over the world each year. They return with exciting stories of their travels, from learning a new language to exploring their own identity in a new culture. Study abroad can be one of the most transformative experiences of your life. But don't just take it from us—read and watch these Rutgers student stories and see for yourself.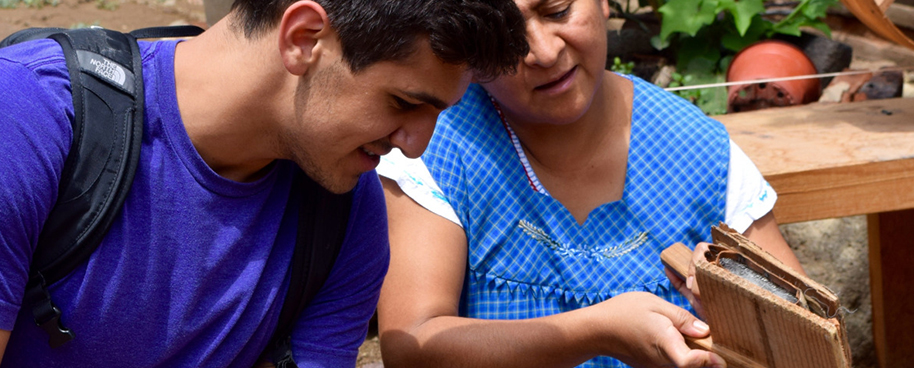 Study abroad students are people with thoughts, feelings, experiences, and expressions. In this Facebook series, study abroad students "tell all" about their time abroad. #RUHoSA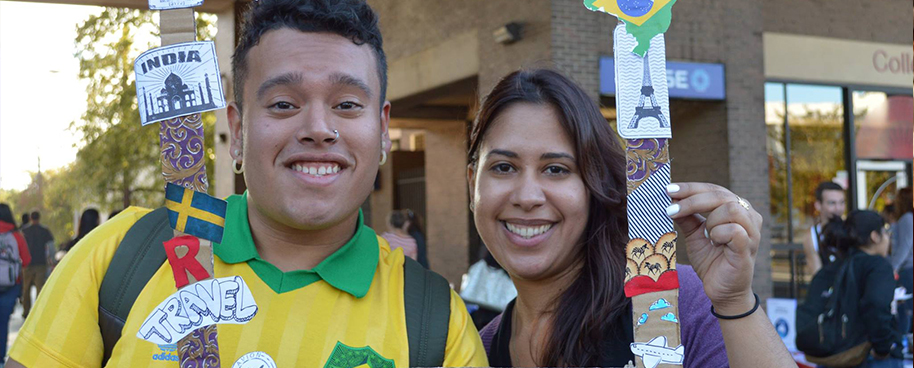 Study abroad students often return with a desire to tell their fellow students about their experiences. Our Global Ambassadors are returned study abroad students who can answer your questions and concerns about study abroad.
Choosing a Study Abroad Program
This first tutorial of our four-part series explains how to go about choosing a Rutgers Global–Study Abroad program.
Tutorial 2: Applying to Study Abroad
Tutorial 3: You've Been Accepted! Now What?