Program Overview
| Term | Start Date | End Date | Application Deadline |
| --- | --- | --- | --- |
| Summer 2020 | Jun 02, 2020 | Jul 24, 2020 | Mar 01, 2020 |
Language(s) of Instruction
No
Yes
No
Class Standing
Freshman
Junior
Rising Junior
Rising Sophomore
Second semester Sophomore
Sophomore
Good Academic Standing
The Program
Learn about European agricultural and animal production economics on this eight-week summer program in Toulouse. Take part in multiple cultural excursions to the surrounding countryside and neighboring cities. Complete a four-week internship working on a French farm or at a French agri-business and put your learning into real-world practice.
Program Location
Image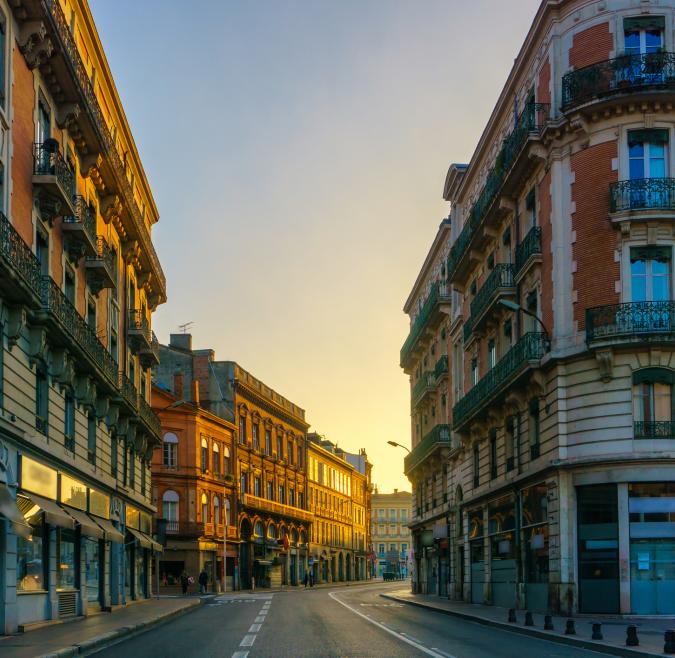 Toulouse is a fusion between past and present; it is home to France's aviation industry and has been part of numerous technological advances, yet still maintains a historic feel from its past as an ancient Roman settlement. The reddish-pink brick of the buildings give the city its unofficial name: la ville rose, or "the pink city."
Academics
Participants enroll in a total of 6 credits for the eight-week program. The first four weeks of this program consist of several on-campus courses, including the following:
European Culture and Agriculture Economics
European Animal Production and Economics
French Courses
EITHER

Food science option
Viticulture & Enology option
Program participants then travel to a four-week placement in July on a farm or within an agriculture-related business for an immersive internship experience. Each student's knowledge and prior experience is taken into account to find the most appropriate internship placement, with each placement catering to that student's particular skills. A one-day on-campus debriefing will occur on the final day of the program.
For information about study abroad credit transfer, registration, and transcripts please visit the Academics section of our website.
Academic Calendar
On campus Program: Monday, June 3, 2019 - Friday, June 28, 2019
Internship Program: Monday, July 1, 2019 - Friday, July 26, 2019
Housing and Meals
Students will stay in the ICAM-Purpan residence hall during the on-campus part of the program. Homestays on local French farms will be arranged for the internship part of the program.
Financial Information
Program Costs
This is the billed amount that will appear on your Rutgers term bill during the term you study abroad.
| | NJ Resident | non-NJ Resident |
| --- | --- | --- |
| Program Cost | $5,010 | $5,580 |
Program Cost includes:
•    Tuition 
•    Housing
•    Administrative Fees
•    International SOS Health Insurance
Out-of-Pocket Costs
These are estimated expenses that are not part of your term bill. Students will need to pay for these expenses out-of-pocket.
| | |
| --- | --- |
| Airfare | $1,200 |
| Meals | $300 |
| Books and Classroom Materials | $50 |
| Local Transportation | $50 |
| Personal Expenses | $200 |
| Total | $1,800.00 |
Out-of-Pocket Cost includes:
The above costs are estimations and represent the known out-of-pocket costs students encounter during their time abroad. 
 
Some of these expenses will be paid for prior to going abroad, such as an airline ticket and visa costs, while some of these expenses, such as meals and local transportation, will be paid in-country as part of your daily expenses. As you plan, you will need to budget these costs and spend wisely throughout your time abroad.
 
Scholarships
Available to all Rutgers students participating in a Rutgers Global–Study Abroad program. Applications can be found inside of your study abroad program application. For more information, please visit the Scholarship section of our website.